Kyiv Will Recruit 6,000 Volunteers for Euro 2012
Kyiv students are offered to become volunteers. All volunteers will take a 100-hour training course and will get bonuses.


Kyiv is steadily approaching the end of the preparation for Euro 2012. Just one very important thing is lacking: volunteers. Without the help of volunteers, foreign guests will wander through the infrastructure. One can register to participate in the Euro 2012 volunteer program at http://www.city-kyiv.com.ua/uefaeuro2012/volunteers/registration. The registration form is available only in Ukrainian so far (as of March 10, 2011).
Kyiv expects to receive almost 1.4 million guests during the UEFA Euro 2012 Football Championship. For them not to wander around the city lost and confused, the city administration has developed a special program named "The Kyiv Volunteers." Calculations prove that the optimum number of volunteers for the Football Championship is 6,000 persons. They will be selected from people willing to take part (mostly students). A special training will be arranged for such people.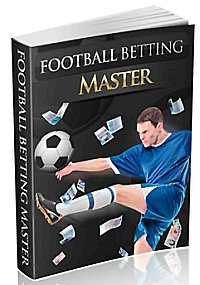 Football Betting Master


What Football Betting Master gives you? A fully explained football betting system, step by step instructions, tips all year long, access to risk free betting blog, and much more. Click here for details!
The selection criteria are as follows: candidates must reach their full age as of June 8, 2012; they must have basic knowledge of English (German, French and other languages), as well as good health
and positive mood. To become a volunteer, one must register, fill out a questionnaire, complete an interview, and sign an agreement on the participation in the organization of the tournament.
Then the 100-hour linguistic and functional training will begin, including 40 hours of practical language training. The rest of the time will be dedicated to the psychological and communication training, local history and tourism training, and studying the experience of other countries. This volunteer training program will be conducted at the best universities of Kyiv.
For the period of the Football Championship (June 8 - July 1, 2012), the volunteers will get insurance and clothing (pants, shorts, windbreakers, T-shirts, and caps). They will be able to keep these things after Euro 2012. The volunteers will also get a monthly ticket, mobile telephony and first aid kits.
The possibility of the language practice will be a good incentive for students. Moreover, it has been agreed with the Ministry of Education that all volunteers will automatically get a credit for a certain course, as well as certificates of participation in the organization of Euro 2012. A party will be thrown for them on the occasion of the Championship's closing, and they will get rest camp vouchers.
Since 530,000 students go to 116 Kyiv universities and the city needs only 6,000 volunteers, the competition promise to be severe.