Interpreter & guide services during EURO 2012 in Ukraine
Interpreter and guide services, EURO 2012, Ukraine
Ladies and gentlemen!


My name is Elias and I'm a professional interpreter, working with English-speaking visitors coming to Ukraine on business and leisure. I offer you my assistance during the Ukrainian part of EURO 2012 - from meeting you in the airport and helping with the accommodation to services of a guide familiar with Kiev and other cities, and any other kind of assistance you can imagine.
What is the advantage of contacting me? You see, the difference is that English, Russian and Ukrainian are all my native languages. I didn't need any special education to learn English - it was spoken in my family and I started speaking fluently when I was a kid.
Also, I've spent probably thousands of hours interpreting in my life, since 1999, so I've got some experience. That means, I won't make mistakes and you won't get into trouble:) And the work of a guide and personal assistant excites me and I like it.
Feel free to contact me about your coming to Ukraine, and we can make all the needed preparations beforehand! Wish you a good time in Ukraine!
Sincerely,
Elias
e-mail: eliasATi.ua (type @ instead of AT :))
Phone: +38 099 970 63 28
Interpreter, Travel Assistant
for EURO 2012, Ukraine
by Vasyl
(Kiev)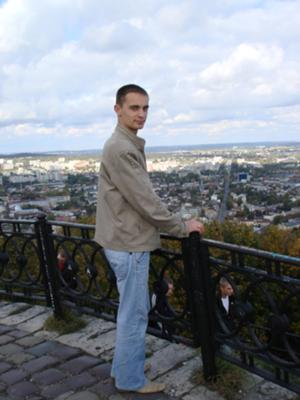 Interpreter, Travel Assistant, Ukraine
I am a guide, interpreter, and travel assistant based in Kiev and Chernovtsy, Ukraine.

I offer my services to everyone coming to Ukraine and needing any assistance in Ukraine. The services are as follows:

1. Phone guiding - I can help you around on the phone. If you have any problem you can call me and I'll help you to fix it.
2. Accommodation.
3. Transportation and lots of other things you might need during your visit to Ukraine.

You can find more info on my web page www.ace-interpreter.com or contact me via email ace131@yandex.ru, or call me at +380979948725.
Interpreter for Euro 2012
by Dmitry
(Donetsk, Ukraine)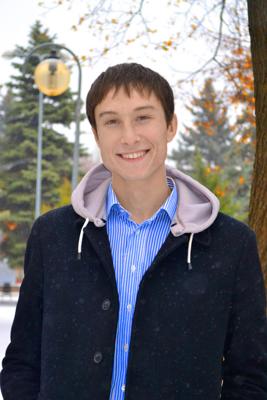 Interpreter for Euro 2012
First of all - if I'm not busy I will help you on the telephone or online for free with great pleasure. Feel free to call me if you get lost somewhere in Ukraine or if you need any kind of advice or help (not only during Euro 2012).

My name is Dmitry. I am 27 years old and I provide interpreter services. Particularly for Euro 2012.

My aim is to make your trip to Ukraine as comfortable as possible. I offer such things as:
- Accompanying foreign guests
- Simultaneous translations
- Sightseeing in some of the main cities of Ukraine
- Renting apartments for foreign guest
- And many more…

I have a driving license and my own car. So if you need a car with an English speaking driver, I'm ready to help.

My price is $10 per hour as an interpreter. If you need me as a driver with my car, that's $14 per hour. If you hire me for the whole day, it's cheaper than $10 per hour.

Cell. +038-095-05-22-581
+038-093-460-43-87
e-mail: favn@mail.ru
Skype: greenfavn