Eurocup 2012: Local Ukrainian Militia And Traffic Cops Learn English
by Kyivan
(Ukraine)
Here's a piece of video news in Ukrainian about the linguistic preparation of the Kyiv police to the Eurocup 2012. If you don't know Ukrainian, below is a rendering of the news:
After work lawmen turn into students. An English dictionary instead of a traffic policeman's baton. Armed with pens and exercise books, Ukrainian traffic cops begin to learn English. A dialogue with a foreigner is the subject of a lesson.
Metropolitan police and traffic cops learn English with the help of not only textbooks but also audio and video discs. Classes last from two to four hours per week. The accelerated English course will consist of 30 hours. Although teachers neither give marks nor set homework, final tests have to be passed.
Meanwhile, employees of the patrol-guard service learn to speak English in the next classroom. Teachers operate a projector to show sights of Kyiv and a subway map to future polyglots. They have to voice in English the pictures displayed on the projector in order to be able to show tourists, including EURO 2012 guests, how to get to a desired location.
Lawmen attend such public courses ungrudgingly, even after work. Most of them do not know English, but they are often approached by tourists for help. So far, they have to communicate with much handwaving and no English, and often use a pencil and a sheet of paper to draw location maps, for example.
Twice a week, an assembly hall of the State Traffic Police turns into a classroom. From major to colonel, all those present conscientiously do their
homework. According to promises of the police top management, almost 40 thousand policemen in Ukraine will feel at home with English by the Eurocup 2012.
The First Deputy Minister of internal affairs of Ukraine says that lawmen, who will maintain a public order in four UEFA EURO 2012 host cities,
must know spoken English to be able to help foreigners to locate their position or give other useful hints
.
However, while lawmen study, foreigners continue to wander about Ukrainian cities. A tourist from Belgium on the video says that he has been looking for Andriivsky uzviz (a historic street and one of the major tourist attractions in Kyiv) for two days (!). At last, he has found the street thanks to a city map. He says that it is very important to have street signs and other information signs showing in English directions and the location of places of interest to tourists. "We do not understand Ukrainian and the majority of locals do not understand us," he adds.
Officials of the Kyiv City Council promise to install prompting signs for tourists next year. Moreover,
by the Eurocup 2012, street signs in English will be placed on buildings and information boards with city and subway maps (also in English) will be installed in crowded places. In addition, it is planned to create a twenty-four-hour information call center.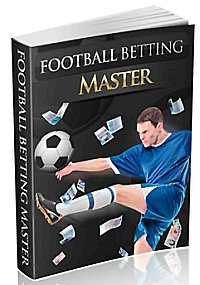 Football Betting Master


What Football Betting Master gives you? A fully explained football betting system, step by step instructions, tips all year long, access to risk free betting blog, and much more. Click here for details!