Euro 2012: Volunteers in Lviv
Through the volunteer service, Ukraine seeks to get the broad masses of population involved in the organization and holding of Euro 2012.


For example, Lviv will establish two volunteer services for Euro 2012.
The first volunteer service (about 510 volunteers) will serve the football infrastructure, football teams, referees, the management, VIP-clients, etc..
A typical composition of such service is as follows: 70% of foreigners who already have experience of volunteering and 30% of Ukrainians with a good command of conversational English. This service will participate in the long-term program of English language training organized by UEFA.
The second volunteer service (1,000 volunteers) will be established for serving fans at their most crowded places - in the city, on transport, at a railway station, on major tourist routes, etc.. This volunteer service will be composed exclusively of the local population.
This service will be divided into volunteers of "the first tier," who directly contact with tourists, and volunteers of "the second tier," who perform support functions. English language courses for volunteers of the second volunteer service will not be provided.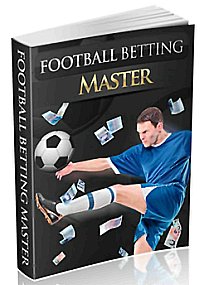 Football Betting Master


What Football Betting Master gives you? A fully explained football betting system, step by step instructions, tips all year long, access to risk free betting blog, and much more. Click here for details!
The volunteers will be involved in 12 fields of work covering almost all aspects of the organization and holding of the football tournament including:
- providing background information,
- serving campsites for fans,
- serving media centers,
- improving fan zones,
- language support for the security service,
- medical assistance and care for people with disabilities,
- work at the volunteer center,
- leadership in groups.
The distribution by fields of work will be done based on the specialization, knowledge and skills, as well as personal preferences of volunteers.
Basic requirements for volunteers: full age at the beginning of the tournament; a good command of spoken English (knowledge of the other European language is a big plus); and a conscious decision to be a volunteer.
The registration of candidates will begin in summer of 2011 and a special training will be conducted after the selection in spring of 2012.
You can register as a Lviv volunteer
here
(in Ukrainian).