Don't Expect to See Much English in Ukraine
by Laszlo
(Hungary)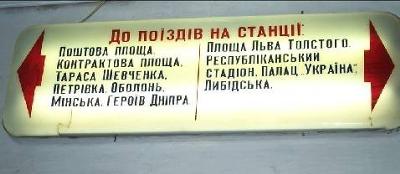 In the Kiev metro
I live in Hungary. In summer 2007, I was to Ukraine on a business trip. That visit was stressful because almost nobody spoke English (not to mention Hungarian), while my Russian was very limited and my knowledge of Ukrainian was zero.


I had troubles communicating with taxi-drivers, buying train tickets, asking direction to certain places in the city. Often, people either turned away from me or were unable to help because they didn't know English. So, experience has taught me that finding someone capable to communicate in English in Ukraine is a challenge.
I have stayed in Kiev (Kyiv), the capital of the country, so I can tell only about this city. But I assume that awareness in English in other cities is even worth. The lack of posters, direction signs and other written information in English is frustrating. For example, one can hardly notice any guide signs in English in the Kiev metro. The only thing I remember is a bilingual metro map (Ukrainian/English) in metro cars.
From what is published in the press now, I have an impression that Ukraine is starting to realize that knowledge of English (lack of knowledge, actually) is a severe problem for Ukraine. It is reported that Ukrainian authorities have launched English language courses for EURO 2012 volunteers, health care workers and police. Let's hope that European football fans will not feel as helpless in Ukraine in 2012 as I have felt in 2007 :)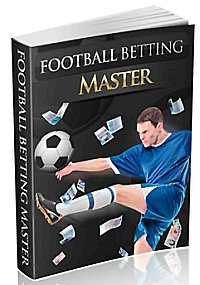 Football Betting Master


What Football Betting Master gives you? A fully explained football betting system, step by step instructions, tips all year long, access to risk free betting blog, and much more. Click here for details!