Professional Translation Service And Quality Of Translations
One can come across diametrically opposite views on the quality to be expected from a professional translation service.
Some authors believe that "…The best translation is that which though based on an original writing, never reads like a translation. It gives us the feel of an original writing done in the source language." (Handbook of Translation Studies. By Bijay Kumar Das).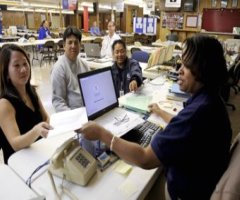 Others insist that "…we must dismiss… the conventional notion that a translation 'should read smoothly,' and 'should not sound like a translation'... In point of fact, any translation that does not sound like a translation is bound to be inexact upon inspection; ...the only virtue of a good translation is faithfulness and completeness. Whether it reads smoothly or not, depends on the model, not on the mimic." (Foreword to Lermontov's A Hero of Our Time. By Vladimir Nabokov).
The task of a professional translation service is to convey the meaning of a text written in one language (source language) to foreign readers through the other language (target language).
At one extreme, there is a translation that closely follows the source (original) text. And at the other extreme, there is a rewritten and recreated text in a foreign language based on the source text. Which one is good or bad?
Actually, translation quality is the degree to which the translation meets translation parameters agreed on in advance by the translation buyer and the translator.
Translation assignments entrusted to professional translators are very diverse nowadays. They range from the translation of the birth certificate of a newly arrived emigrant to the localization of a corporate web site, to recreating poetry, to handling the clinical trial documentation.
Translations are made both between languages sharing common linguistic roots and common culture (like Ukrainian and Russian or Dutch and German) and between radically different languages (like English and Chinese), including regional variations of the languages.
So, it is hard to get the quality you need without setting the translation parameters. What are the translation parameters? Translation parameters are specific requirements of a translation project. Read more about a language translation service and basic parameters for translations on the next page.


Didn't find what you were looking for? Use this search feature to find it.
Return from Professional Translation Service Page to Home Page