Hindi Translation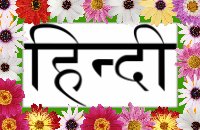 Quick jump to:
Hindi translation news
India has 22 official languages and each of these languages has about 20 dialects. The languages belong to three different language families and use different writing systems.
The Constitution defines Hindi in the Devanagari script as the official language of India and English as "the subsidiary official language."
In the cities, people often know three languages: the state language (e.g. Bengali, Gujarati, Marathi, etc.), Hindi (the official language of India), and English.
All official documents in Indian states have to be in three languages (English, Hindi and the respective state language). Most frequently, documents are translated from English into Hindi and from English or Hindi into the respective state language.
The demand for Hindi translations is very high, and there is lack of translators to accommodate it. Translations are performed mostly by human translators. However, there is a strong public and government interest in automatic Hindi translation.
India is known for its rich spiritual heritage. Spiritual people, yogis influence many facets of life in India including such specific area as the translation theory and practice.
Spiritual theories of Sri Aurobindo (1872-1950), a major Indian poet, yogi, philosopher and translator, have strongly influenced many modern translators and writers in Hindi and other Indian languages.
According to Sri Aurobindo, language has three levels - the deepest level of consciousness, intermediate common mental level, and spoken-linguistic level. Intuition figures prominently in comprehending the meaning at the higher levels. Good translation is impossible without the intuitive understanding of the suggested meaning of the text.
In the interpretation (translation) of the holy scriptures, the translator must remove his/her ego, practice impersonality and be in spiritual contact with the author of the scriptures.
Sri Aurobindo says that "if knowledge is a perishable thing in a perishable instrument, such a contact is impossible but in that case the scripture itself must be false and not worth considering. If there is any truth in what the scripture says, knowledge is eternal and inherent in all of us and what another say I can see, what another realized I can realize. The author was a soul in relation with the infinite Spirit and I am also a soul in relation with the infinite Spirit. We have a meeting-place, a possibility of communication." (The Interpretation of Scripture)
Sri Aurobindo suggests translating new concepts with the help of already existing words. Thus, in his translation of the Upanishads, he translates "the Supreme being" (neuter gender) as "God" (masculine gender). Also, Sri Aurobindo suggests finding suitable equivalents for culture-bound notions and clichés alien to the foreign audience.


Ever dreamed of learning Hindi but seek creative ways to get started? Seek no further! Start with this FREE 6-day Hindi language course that gives sample audio tracks, as well as Hindi grammar and culture lessons.
YES! I want to try Rocket Hindi for free!
Didn't find what you were looking for? Use this search feature to find it.
Back to Language Translation Services In The News Page