Arabic Translation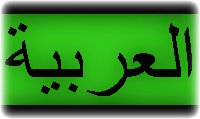 A Cursory Glance at History of Arabic Translation
The Golden Age of Islam (the Abbasid Caliphate period of 750 – 1258) was the Golden Age of translations into the Arabic language too.
At those times, in part due to translators who sought to translate the intellectual gifts from many cultures into Arabic, Arab countries became the world's intellectual center of science, philosophy, and medicine.
The translators themselves were scholars. Some of them were well known, such as:

- Thabit bin Qurrah (a mathematician, astronomer, astrologist, physician and philosopher who translated ancient Greek authors Apollonius, Archimedes, Euclid and Ptolemy),
- Al-Kindi (a great Arab philosopher appointed by many Abbasid Caliphs to oversee translation of Greek scientific and philosophical texts into Arabic), and
- Al-Hajjaj bin-Mattar (a geometrician who was the first translator of Euclid's Elements from Greek into Arabic).
Ancient Arabic translations were performed, in particular, from African, Byzantine, Chinese, Egyptian, Greek, Persian, Sanskrit, Sicilian, and Spanish to cover the need for the scientific scholarship and research.
Thus, by collecting, translating, synthesizing and advancing knowledge, Arabs built their own civilization that influenced others from Europe to Africa to China.
That was history. Another chapter to that history is being written today.



The State of Translation in the Modern Arab World
Most Arab countries have not learned from the lessons of the past.
According to the 2003 Arab Human Development Report prepared by the United Nations Development Program, the translation movement in the Arab world is static and chaotic today. In 1980-1985, less than one translated book per million people per year (!) was published in Arab countries.
The total number of translated books from the Al-Ma'moon era to the present day amounts to 10,000 books - equivalent to what Spain translates in a single year.
A shortage of translations of books on philosophy, literature, sociology, and the natural sciences is evident.
The Arab Organization for Translation was established in Beirut, Lebanon in 1999 as an international nongovernmental agency. The aim of the Organization is to transfer knowledge by means of translation into and from the Arabic language thus promoting translation in the Arab world.
Following the award of the 1988 Nobel Prize in Literature to an Egyptian writer Naguib Mahfouz, a great change occurred in the international status of contemporary Arab literature.
As a result, translations of Arabic literature into other languages experienced an unprecedented boom in the last decade.
However, translation into Arabic, especially in the sciences and humanities, is still extremely scarce and is not keeping pace with the global knowledge explosion.



Didn't find the necessary information about Arabic translation? Use this search feature to find it.
_____________________________________________________________________ Website owner: Irina Lychak, self-employed freelance linguist, Russian translator, Ukrainian translator, Kiev (Kyiv), Ukraine